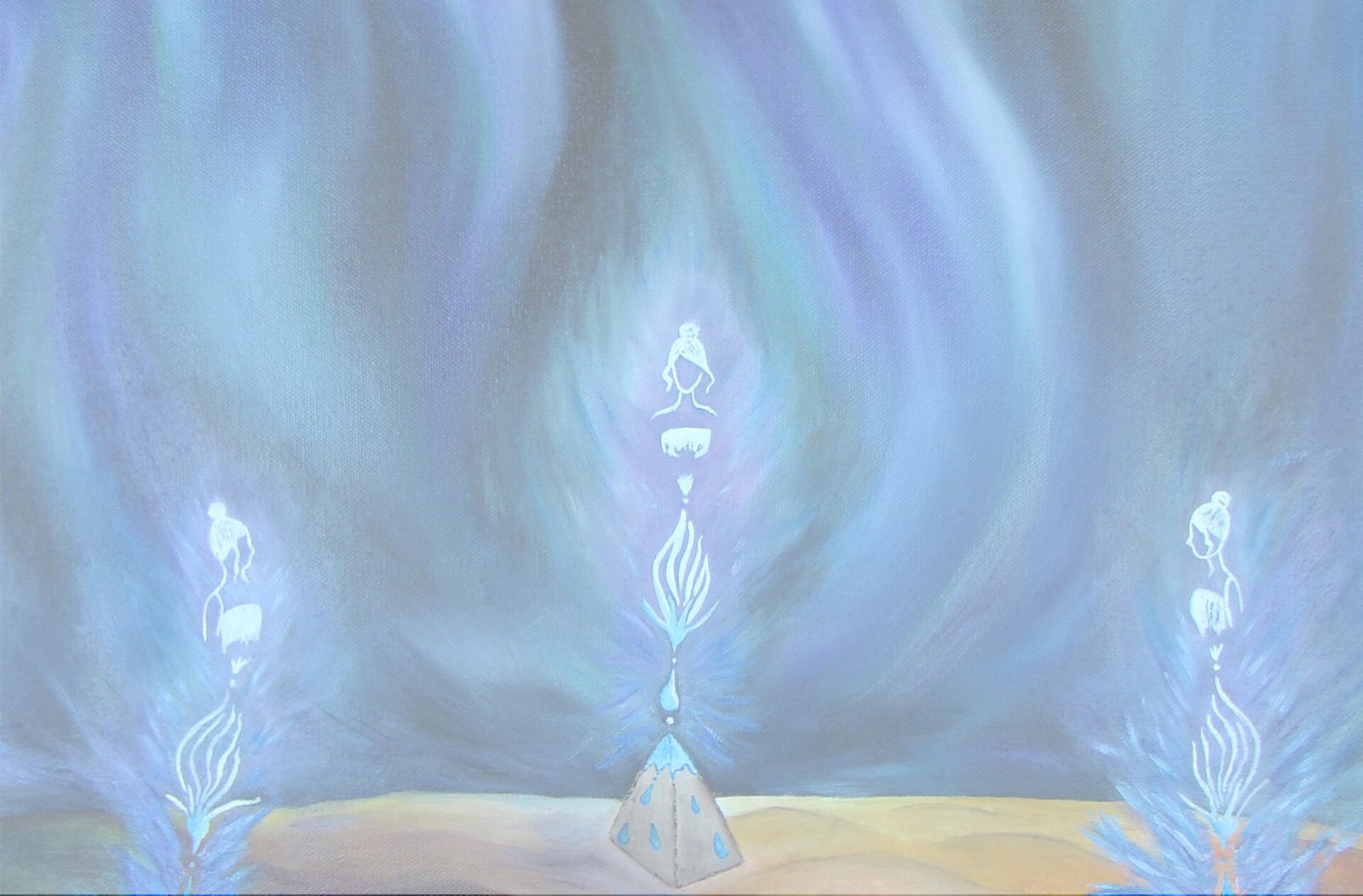 How To Move Forward After A Traumatic Incident
Let's face it: we've all had some kind of trauma in our lives. Be it minor or major, we've all had some traumatic incident occur for us—even if we don't want to admit it, or we don't even know to call it as such.
In this short article, it is my intention to decode my understanding of how to move forward after a traumatic incident, in the hope that the wisdom I've gained from healing after several traumas of different intensities will serve you along your healing path.
Although it may be more complicated—for the sake of simplifying, I'll pin down moving forward after trauma into three main phases:
Phase 1: It hurts and that's part of Healing
The first phase we go through after we experience trauma is the most painful one. In this time-frame, all the emotional and maybe even physical pain that comes after the traumatic impact surfaces for us. As I've noticed, we might even be cut off from our bodies to the point where we cannot eat or sleep and we can barely move because of the pain.
What is crucial in this phase is to accept the fact that it hurts and to not fight it. This is the current of our life now, and fighting it instead of flowing with it will bring more pain.
So, being kind to yourself when going through the pain of trauma is the nicest thing you can do for yourself. Knowing that the hurt is the most difficult part of the healing, but that it will pass eventually, and that you will come to enjoy your experience again.
Phase 2: Acceptance and Active Progress
Once the shock wears off and the intense hurt subsides, we come to accept our situation. While in the first phase we might resist and even push back against the reality of our life after the trauma, in this second phase of healing we finally accept and come to terms with the way things are now.
It is now that the veil of shock and pain has lifted—at least partially, and we've accepted that the trauma did happen, that we can move towards the betterment of the situation.
Now we can actively make progress to heal our physical, mental, and emotional bodies, and to make reparations to all the other areas of our lives and possibly relationships that were affected by the trauma.
Phase 3: Resolution and Re-emergence into a Wiser Being
In the third phase, we've reached resolution and we evolve into our wiser self. We've learnt our lessons and we are ready to act differently because we are now a different person.
While resolution may also mean that all the wrong-doing that was part of the trauma is now corrected, it is not necessarily so. It does mean that we've reached a state of total forgiveness towards the trauma, and that the wound that used to be open is now healed—it may have left a scar or not, but it stopped hurting and it is a closed chapter now.
Finally, the experience of our trauma might propel us into our bigger purpose, our mission on the Earth plane. If we are someone who has experienced great injustice, we might become a promoter of true justice. If we are someone who has experienced violence, we might become an apostle of Peace. History has shown us many great examples of people who have been scarred by severe trauma and who have emerged into a greater person who has a bigger purpose on Earth and who have made Society better as a result.
Thus, moving forward after a traumatic incident implies from my point of view these three phases. It is important for us to be supportive of ourselves and of those we love when going through the healing process. Often times, we tend to isolate in our suffering due to the shame inherent in dealing with such difficulties, but healing can occur faster and more beautifully when we are being supported. So if you are going through a though time, it can be of great help to reach out for help in your healing.
Experiencing trauma is hard for our psyches, as it implies a fragmentation of the self, as I illustrated it in my painting Northern Lights. Healing it means integration of the lost parts of our self, and coming back to the love and wholeness we knew before the split of the trauma, as the journey in my poetry volume Embraced by Love was for me, and hopefully for everyone who chooses to embark on this healing journey with me.
Sending lots of Healing thoughts to everyone who's having a hard time with trauma,