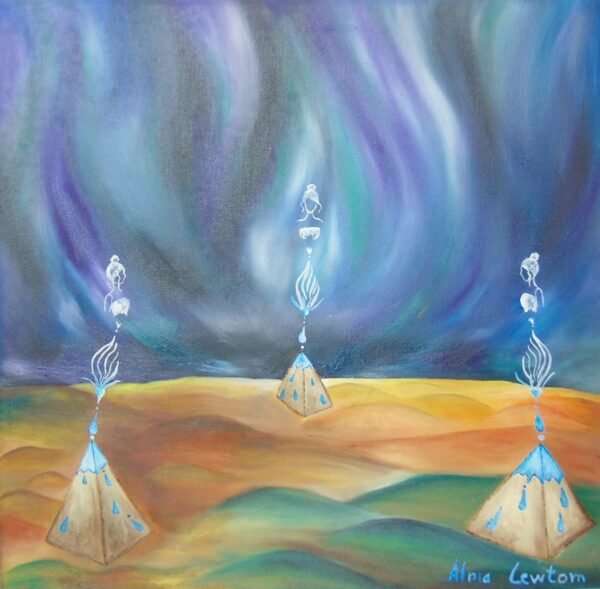 In stock
Northern Lights
€25.00
Northern Lights sprang from me on the canvas after the Nightmare that had me face All Nightmares years ago in Vikinglands.
It is my visual explanation of trauma. Fragmentation. Disconnection. And excruciating pain.
All under the sky of the Northern Lights.
Limited Edition Art Prints are high-quality prints, manufactured in professional art laboratories, through the means of a sophisticated inkjet printmaking process, on special art paper or canvas. For more info, check out the FAQ here.
There are no reviews yet.