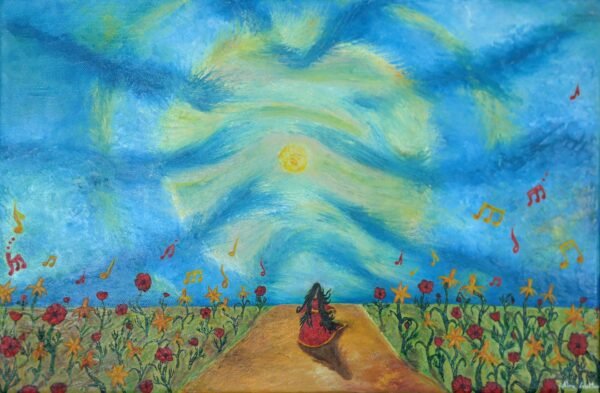 In stock
Origins
€25.00
Origins is the first painting I created after leaving my home country, Romania, for an experience of 4 years of immigration in Denmark. Having uprooted myself from my origins, this painting simply poured itself out of my psyche. I used red, blue and yellow as the main colors — the colors of the Romanian flag.
My origins, Romania.
Limited Edition Art Prints are high-quality prints, manufactured in professional art laboratories, through the means of a sophisticated inkjet printmaking process, on special art paper or canvas. For more info, check out the FAQ here.
There are no reviews yet.