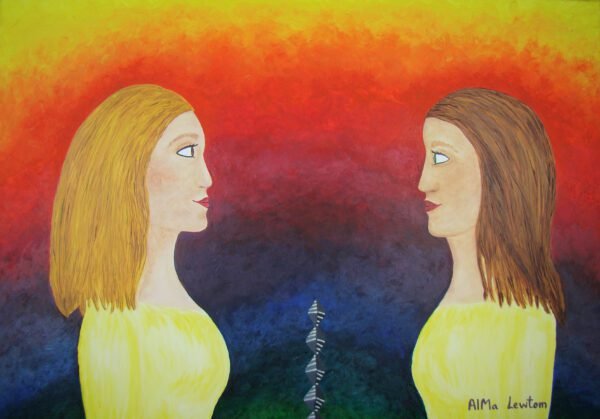 In stock
I Miss My Sister
€25.00
I've created this painting because as the title says, I miss my Sister. The pandemic has had us not see each other for more than a year and a half, which is unprecedented for us. This is the longest time we haven't seen each other since she was born.
The Endless Column and the DNA spiral have served as the inspiration for the wall that stood between us, since the pandemic occurred.
And although we hadn't been in each other's presence physically for so long, I still felt connected to her. Our blood carries our ancestors' genes, and this will always be a link between us.
Limited Edition Art Prints are high-quality prints, manufactured in professional art laboratories, through the means of a sophisticated inkjet printmaking process, on special art paper or canvas. For more info, check out the FAQ here.
There are no reviews yet.