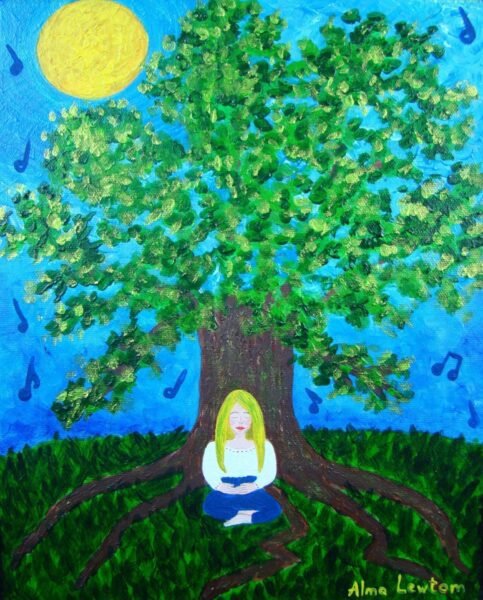 In stock
One With The Tree
€25.00
Trees are such Magnificent Beings. I've always loved being around Trees. Looking at them with Reverence. Touching them and feeling one with Life.
It breaks my heart to see how the Forests are being treated nowadays.
One With The Tree is a painting that I hope will inspire more connection with the realms of the Forests. The hope that Humanity will return to loving Nature more, and renounce to "exploit" Forests in such an irresponsible manner.
Limited Edition Art Prints are high-quality prints, manufactured in professional art laboratories, through the means of a sophisticated inkjet printmaking process, on special art paper or canvas. For more info, check out the FAQ here.
There are no reviews yet.