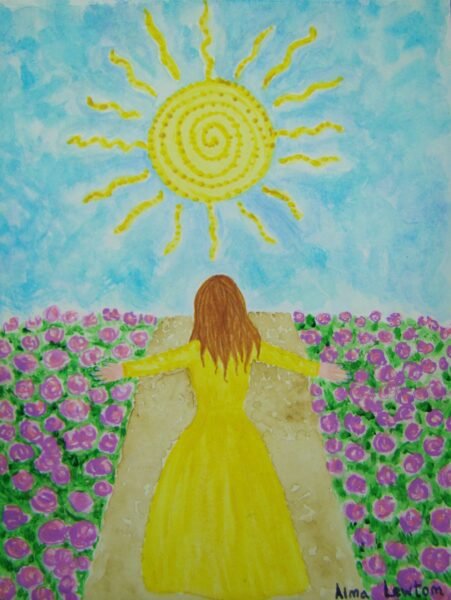 In stock
Embraced by Love
€25.00
When I was thinking about the cover of my first poetry book Embraced by Love, I had this vision of the sun entering my heart, healing all there was to heal, and me being open for it, and so, this watercolor was born into the world.
Limited Edition Art Prints are high-quality prints, manufactured in professional art laboratories, through the means of a sophisticated inkjet printmaking process, on special art paper or canvas. For more info, check out the FAQ here.
There are no reviews yet.