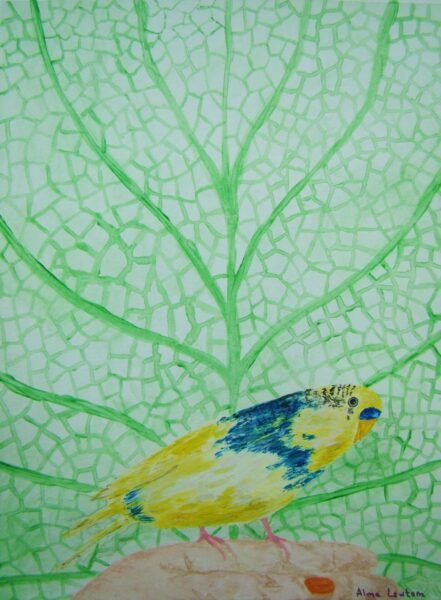 In stock
The Parrot Speaks
€25.00
Parrots do speak! Maybe not as coherently as humans do, but they can re-create verbal human sounds and I find that fascinating.
The Parrot Speaks is a gift to my uncle and aunt, who let me speak to their parrot and shuffle through their Botany book, one summer day a while back.
Limited Edition Art Prints are high-quality prints, manufactured in professional art laboratories, through the means of a sophisticated inkjet printmaking process, on special art paper or canvas. For more info, check out the FAQ here.
There are no reviews yet.