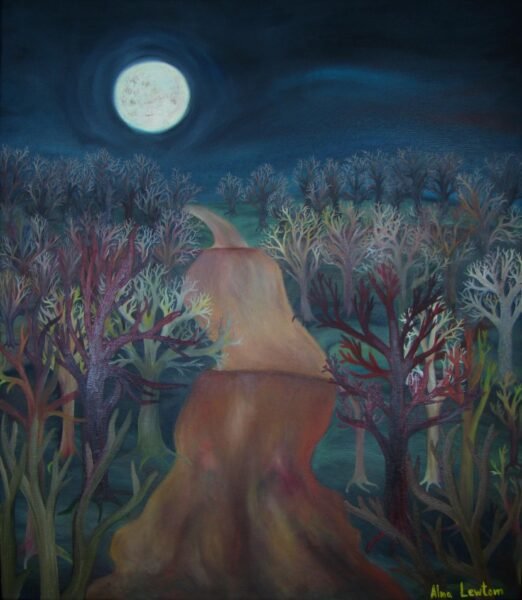 In stock
The Forest At Night
€25.00
I painted The Forest At Night while experiencing depression. It felt like my reality was as dark as the night. Yet somehow there was the promise of the Light, reflected in the Moon.
Limited Edition Art Prints are high-quality prints, manufactured in professional art laboratories, through the means of a sophisticated inkjet printmaking process, on special art paper or canvas. For more info, check out the FAQ here.
There are no reviews yet.